Ballpark Buzz | November 17, 2020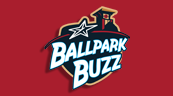 November 17, 2020

El Paso Chihuahuas & El Paso Locomotive Foundations Launch Virtual Toy Drive – Chico & Ozzy Holiday Giveback presented by Helen of Troy
The El Paso Chihuahuas and El Paso Locomotive Foundations announced today a virtual toy drive – the Chico and Ozzy Holiday Giveback presented by Helen of Troy. The initiative will help raise money to purchase toys for children at Child Crisis Center of El Paso and the Lower Dyer Community Center, a proud partner of the GECU Foundation. A minimum of $5 is required for a donation. Patrons who donate will be entered to win a grand prize that includes jerseys, tickets to Chihuahuas and Locomotive games and more!
Locomotive Hosts Virtual Locker Room Sale
The Locomotive virtual locker room opens to the public this weekend, offering exclusive items including game worn jerseys and gear and items never before seen in stores. The virtual locker room will open first to Season Ticket Members on November 19 before opening to the general public on November 21. Fans will receive 66% off select BLK items and get a free BLK duffle bag with a purchase of $250 or more. Items can be shipped straight to your door or be available for next day pick up next day at the Chihuahuas Team Shop.
2020 Locomotive Goal of the Year and Save of the Year Awarded; Fan Awards Continue
Round One of the 2020 Locomotive Fan Awards came to a close with the winners for Save of the Year and Goal of the Year being decided. Goalkeeper Logan Ketterer's penalty stop against New Mexico United in the Western Conference Semifinals won Save of the Year with 54% of the vote, while Defender Eder Borelli's first Locomotive goal won Goal of the Year with 48% of the vote.
The 2020 Fan Awards continue on to Round Two with you, the fans, deciding on who earns the title of Attacker of the Year and Defender of the Year. Leandro Carrijo, Omar Salgado, Aaron Gomez, Dylan Mares and Chapa Herrera stand as the nominees for Attacker of the Year, while Eder Borelli, Yuma, Chiro N'toko, Macca King, and Mechack Jerome are the nominees for Defender of the Year. Head to eplocomotivefc.com to cast your vote!
Goal of the Year: https://bit.ly/2GvtchB
Save of the Year: https://bit.ly/368pxPF
Padres' Projected 2021 Opening Day Roster
It's never too early to start looking forward to Opening Day. MLB.com's Padres 2021 Opening Day roster projection includes former Chihuahuas Francisco Mejia, Dinelson Lamet and Jose Castillo. (MLB.com, 11/6/2020)
MountainStar Sports Group Women React to Kim Ng's Hiring
MountainStar Sports Group (MSSG), who owns and operates the El Paso Chihuahuas and El Paso Locomotive FC, have created a work environment that provides opportunity to the best level of talent - male or female. Because of this, four women hold senior level positions and 10 are in managerial roles. CLICK HERE for some of their reactions of Ng's appointment as General Manager of the Miami Marlins.
El Paso Marathon Returns to Southwest University Park on February 14th, 2021
Celebrating its fifteenth year, the Michelob Ultra El Paso Marathon, TFCU half marathon & 5K courses will give runners a taste of the county's different neighborhoods, from San Elizario, Socorro, Ysleta to downtown. The proposed marathon route is slated to start in San Elizario, TX running past all three historic missions finishing in Southwest University Park.
---
BALLPARK CONTACT INFORMATION
| | | | | |
| --- | --- | --- | --- | --- |
| | | | | |
| ANGELA OLIVAS | TIM HAGERTY | SARAH NOLLNER | DERICK FOX | GINA ROE-DAVIS |
| El Paso Chihuahuas | El Paso Chihuahuas | El Paso Locomotive FC | El Paso Locomotive FC | Leg Up Entertainment |
| Sr. Director, Marketing & Communications | Sr. Manager, Broadcast & Media Relations | Director, Marketing & Communications | Manager, Communications | Director, Special Events |
| Email: aolivas@ | Email: thagerty@ | Email: snollner@ | Email: dfox@ | Email: groe-davis@ |
---