Ballpark Buzz | March 9, 2021 | Issue 24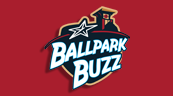 March 9, 2021

Southwest University Park to Hold Virtual Job Fair for 2021 Gameday and Event Staff
Southwest University Park, home of the El Paso Chihuahuas and El Paso Locomotive FC, will host its 2021 job fair, virtually, via prescheduled individual in person appointments and web-based interviews.
El Paso Locomotive Joins USL Championship Mountain Division
For the 2021 USL Championship Season, El Paso Locomotive FC has been aligned in the Mountain Division, alongside Copa Tejas rivals San Antonio FC, Rio Grande Valley FC and Austin Bold FC. The Mountain Division is rounded out with 2020 Group C opponents, Real Monarchs, Colorado Springs Switchbacks FC, and the continuation of the regional Rio Grande rivalry with New Mexico United.
Locomotive FC Invites Members of the Media to Attend Training
Starting Tuesday, March 9, members of the local media are invited to attend El Paso Locomotive FC training sessions every Tuesday and Thursday. Head Coach and Technical Director Mark Lowry will be available for interviews exclusively on Tuesdays, while Locomotive players will be available on both days. Player and training times and availability are subject to change. Contact Derick Fox by email or phone for more information or to RSVP.
Early Takeaways from Padres Camp
The San Diego Padres have played one week's worth of Spring Training games in Peoria, Arizona and they're showing they might have the deepest starting pitching rotation in MLB. (Padres.com, 3/6/2021)
Major League Baseball Delays Start of 2021 Triple-A Season
For the health and safety of players, coaches, and training staffs, Major League Baseball has decided to change the start of the 2021 Triple-A season.


While the Chihuahuas have yet to announce an on sale date for single game tickets, they are now offering registration for priority purchase when that day comes. Registration is on a first come first serve basis and there is no guarantee on game selection or availability at this time but, it will give fans the best chance to secure tickets to their preferred 2021 Chihuahuas games before the general public.
Fully Vaccinated People Can Gather Without Masks, CDC Says
Fully vaccinated Americans can gather with other vaccinated people indoors without wearing a mask or social distancing, according to long-awaited guidance from federal health officials. (Mike Stobbe, apnews.com, 3/8/2021)
---
BALLPARK CONTACT INFORMATION
| | | | | |
| --- | --- | --- | --- | --- |
| | | | | |
| ANGELA OLIVAS | TIM HAGERTY | SARAH NOLLNER | DERICK FOX | GINA ROE-DAVIS |
| El Paso Chihuahuas | El Paso Chihuahuas | El Paso Locomotive FC | El Paso Locomotive FC | Leg Up Entertainment |
| Sr. Director, Marketing & Communications | Sr. Manager, Broadcast & Media Relations | Director, Marketing & Communications | Manager, Communications | Director, Special Events |
| Email: aolivas@ | Email: thagerty@ | Email: snollner@ | Email: dfox@ | Email: groe-davis@ |
---