Title Night at the Ballpark Media Credential Request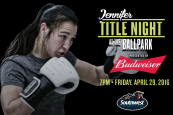 April 22, 2016
This site is intended for use by members of the media only. No credential requests by media will be accepted by either email or phone, but must go through this credential site for season and individual game credentials. Credential requests must be made 48 hours in advance of requested date. Credential requests will not be accepted at walk-up.
Terms and Conditions: Southwest University Park will only credential working media from an accredited agency. Working media are those individuals who are specifically covering an event at Southwest University Park for an accredited agency. It is at Southwest University Park's discretion whether a requesting accredited agency is approved for an event at Southwest University Park.
The working credential is issued for the sole purpose of providing Southwest University Park access in designated areas to an accredited agency's employee who has a legitimate working function.
The bearer of the credential must abide by all rules of Southwest University Park and directions given by the ballpark/security personnel.
The credential is non-transferable. Any unauthorized use of the credential subjects the bearer to forfeiture of the credential and ejection from Southwest University Park and denial of future season requests.