Professional Sports Catering, LLC Now Hiring for 2021 Season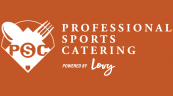 April 13, 2021
EL PASO – Professional Sports Catering, LLC, the food and beverage provider of Southwest University Park, is looking for qualified candidates for the 2021 season.
Professional Sports Catering (PSC) manages gameday food and beverage including concessions, premium areas, the WestStar Club and suites. They also manage food and beverage service for all non-gameday events at Southwest University Park.
PSC is looking for qualified, hardworking candidates with great guest service skills who can work baseball and soccer home games as well as other sporting and non-sporting events in a variety of different positions.
PSC is hiring for the following positions:
To apply visit workatlevy.com or CLICK HERE.
PSC is an equal opportunity employer. PSC is committed to treating all Applicants and Team Members fairly based on their abilities, achievements, and experience without regard to race, national origin, sex, age, disability, veteran status, sexual orientation, gender identity, or any other classification protected by law.