NITRO CIRCUS EVENT INFORMATION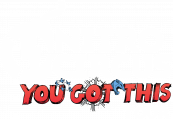 October 23, 2021
PRESENTED BY SUBARU EL PASO
BEFORE YOU GET HERE
NOTE: All tickets from Nitro Circus' original April 2020 El Paso show will be honored on the new October 23rd date.
PARKING: Parking is located at the Union Plaza Transit Terminal, Convention Center, Mills Parking Garage, or metered parking Downtown.
10% OFF: All active duty military, veterans, and first responders may receive up to 10% off each ticket via GOVX.com. Restrictions may apply. CLICK HERE!
REMINDERS:
Southwest University Park is a clear bag/no bag venue.
Southwest University Park is a cashless facility. Major credit/debit cards, Apple Pay, and Google Pay are accepted forms of payment.
Upon entry, please have your ticket handy in order to expedite the entry process.
DAY OF EVENT BOX OFFICE: Durango & Santa Fe Box Offices will be open from 10 a.m.-9 p.m. on day of event.
MIC'D UP VIP ENTRANCES: The MIC'D UP VIP entrance into Southwest University Park will be located at the Durango Gate at the corner of Durango St. & Franklin Ave. or the Santa Fe Gate located on Santa Fe St. Gates open at 4:30 p.m.
GENERAL ADMISSION TICKETS: Guests may enter at any of the following Southwest University Park enterances: Durango Gate located at the coner of Durango St. & Franklin Ave. or the Santa Fe Gate located on Santa Fe St. Gates for the general public open at 6 p.m.
NITRO CIRCUS ATHLETES
FREESTYLE MOTOCROSS (FMX):
Jarryd McNeil
Adam Jones
Blake "Bilko" Williams
Javier Villegas
Beau Bamburg
Destin Cantrell
Kassie Boone
Derek Garland

GIGANTA RAMP (BMX, Scooter, Skate, Contraptions):
Ryan "R Willy" Williams
Andy Buckworth
Jaie Toohey
Dusty Wygle
Kurtis Downs
Ethen Roberts
Josh Roberts
Todd Meyn
Beaver Fleming
*Athletes subject to change without notice.
More information on Nitro Circus, CLICK HERE.
VIP EXPERIENCE - MIC'D UP LIVE!
To expedite entry, please have ticket prepared when entering the venue.

VIP GATES: 4:30 P.M.
Hear from some of Nitro's cast as they talk to the VIP crowd from the top of the ramps and while flying through the air
Chance to participate in a Q&A with select athletes as they prepare for the show
Gain early entry, be the first to your section, and get crowd free access inside the venue before regular admission doors open
Catch a sneak peek of the cast's daredevil stunts
YOU GOT THIS TOUR
GATES: 6 P.M.
Skilled professionals in freestyle motocross (FMX), BMX, skate, and more brave the world's largest jumps.
Legendary Giganta ramp will launch athletes into the sky at 40 mph while moto riders will send it 65-feet high.
No roof! No limits!
---
REMINDER: Southwest University Park is a CLEAR BAG/NO BAG venue.

CLICK HERE

for information!
NITRO CIRCUS RAMP MAP: