Know Before You Go: Southwest University Graduation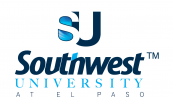 August 30, 2023
STUDENT INFORMATION
COMMENCEMENT DATE: Friday, October 20, 2023 | 7:00 p.m.
STUDENT ENTRANCE: Franklin Gate on Santa Fe Street. Gates open at 4:30 p.m. Students are asked to be there NO LATER THAN 5:30 p.m. NOTE: Student gate at Franklin will CLOSE at 6 p.m. and will not reopen.
GRADUATION CAPS: Students may decorate graduation caps however, they must be tasteful and lack profanity or inapproriate content.
SHOES: Students wearing heels are recommended to wear low heels or flat shoes for the ceremony.The field is grass and students will sink and may fall if wearing high heels.
PURSES AND BAGS: Southwest University Park is a CLEAR BAG/NO BAG facility. Women are allowed to use clear cross-body purses for their personal use but must be CLEAR, small, and discrete. The purse MUST FIT under the gown.
REMINDERS
Southwest University Park is a clear bag/no bag venue.
Southwest University Park is a cashless facility. Major credit/debit cards, Apple Pay, and Google Pay are accepted forms of payment.
RAIN OR SHINE: Rain or shine, commencement will go on!
FAMILY SEATING: Seating for family and friends is located at Sections 105-118 on the concourse level and Sections 201-204 & 211-216 on the upper bowl. All seats are general admission. There are no assigned seats and all seats are on a first come first served basis. There are no saving of seats.
RESERVED SEATS: Southwest University faculty and graduates will be seated in Sections 119-121. These areas ARE NOT open to the public. Any patrons seated in these areas will be escorted to general admission seating.
2023 SOUTHWEST UNIVERSITY FALL COMMENCEMENT
GATES FOR GENERAL PUBLIC: 5 p.m.
CEREMONY: 7 p.m.
FOOD & BEVERAGE: Concession stands will be open for food and beverage. As a reminder - NO CASH will be accepted.
CLOSING: A fireworks celebration will immediately follow the conclusion of the graduation ceremony. Faculty, graduates, and guests are asked to remain seated until the conclusion of the fireworks show.
PROHIBITED ITEMS
The following items are prohibited from Southwest University Park:
Non-clear bags are prohibited as well as clear bags larger than 12 inches in size
Balloons
Noise Makers including Air Horns
Glass Items including Floral Vases
Food & Beverage (EXCEPTION: Patrons are allowed ONE SEALED water bottle)
Silly String
Confetti
For a complete list of prohibited items, CLICK HERE.
CASHLESS
Southwest University Park is a cashless facility. VISA, MasterCard, American Express and Discover are accepted for all ticket, merchandise and concession purchases as well as Apple Pay and Google Pay. For cash transactions, please visit the Advance Ticket Window behind Section 112 to exchange cash for a voucher. The voucher is good to use around the facility. For a complete list of Southwest University Park rules and regulations, CLICK HERE.
CLEAR BAG/NO BAG VENUE
Southwest University Park is a CLEAR BAG/NO BAG venue. For more information, CLICK HERE or see below.