Click here to purchase BOURBON & BARBEQUE!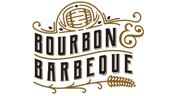 October 19, 2018
EL PASO – October 19, 2018 - The 2nd Annual Bourbon & Barbeque is coming to Southwest Univeristy Park on Saturday, November 3rd and will feature the BEST bourbons from all over the U.S. The event will also include bourbon experts on hand to walk you through the tastings.
Each ticket includes five (5) bourbon tastings and will also include a delicious brisket, chicken and pulled pork barbeque meal. The outdoor bar will also have cocktails, beer and wine available for purchase for patrons that are looking for more than a tasting. Featured cocktails will be bourbon related and prepared by guest mixologists. For the true bourbon lovers looking for more options, an upgrade will provide an additional five (5) tastings. Featured performance by Ooh Lala!
Tickets for the Bourbon & Barbeque are on sale now and are very limited. Bourbon & Barbeque tickets can be purchased at the Southwest University Park box office or online at www.southwestuniversitypark.com
The $65 ticket will provide five bourbon tastings and a barbeque dinner! A $20 upgrade option is available to receive five additional tastings and a tasting glass. Seating is open, non-reserved, family style.
Looking for a unique VIP experience at Bourbon & Barbeque? VIP table packages are available and include a one hour early VIP entry that includes one-on-one time with our bourbon experts and the opportunity to sample some of the finer bourbons. The VIP Package also includes 10 tastings, a tasting glass, barbeque dinner and reserved seating for your party of 10. To purchase a VIP package, contact an El Paso Chihuahuas Account Executive at (915) 533-BASE.
The event will also include vendors, live music, and other pairings.
###