Ballpark Buzz | November 3, 2020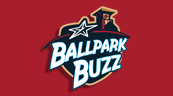 November 3, 2020

El Paso Locomotive Youth Soccer Club To Kickoff Inaugural USL Academy League
The El Paso Locomotive Youth Soccer Club is set to help the United Soccer League kickoff its inaugural season of the USL Academy League as a founding member of the Southwest Division.
Locomotive Youth Soccer Club Takes on First Test in Desert Super Cup
The Locomotive Youth Soccer Club is set take on its first event as a club by taking part in the Desert Super Cup in Phoenix, Arizona over Thanksgiving weekend. Having had a successful fall season in the local El Paso youth league, Locomotive YSC has an opportunity to test its mettle against some of the top club teams across the west. The Desert Super cup attracts Academies and Youth Clubs across the nation from Washington, Oregon, California, Utah, Colorado, Arizona, Texas, and more. El Paso will be fielding eight teams in the tournament across the various age groups including the U-18, -15, and -13 Blue and Gold Teams as well as the U-16 and U-14 Blue teams.
Locomotive FC Parts Ways with Drew Beckie, Moses Makinde, and Saeed Robinson
After helping Locomotive earn two back-to-back Conference Finals with a team-first mentality and building a winning culture in the locker room, the Club has mutually agreed to part ways with Defender Drew Beckie and Midfielders Moses Makinde and Saeed Robinson.
El Paso's Rodriguez a Model of Success, Inspiration
Behind every step that's made big league baseball a truly international game are trailblazers who've pushed for their own opportunities while opening the door for others to come behind them. Edwin Rodriguez, born in Ponce, Puerto Rico, in 1960, has spent the bulk of his life elevating his native island's profile in the sport while carving out a historic career for himself. "That was my [calling]," Rodriguez said. "I really liked that. I have a degree, I have a degree in accounting … but I started as a professional in 1980, and I've been doing that for 41 years, and the best part of all of those years is working in the Minor Leagues, developing players. So I really, really enjoy that." (Jordan Wolf, MiLB.com, 9/21/20)
Updates on Former Chihuahuas Pitchers
The San Diego Padres are preparing their roster for the 2021 season and former Chihuahuas Javy Guerra, Dinelson Lamet, Luis Perdomo and Trey Wingenter are all mentioned in the Padres.com offseason mailbag. (AJ Cassavell, Padres.com, 11/1/2020)
Election Day Voting Information in El Paso, Texas
Information, including sites and candidates, on the November 3, 2020 election day in El Paso, Texas.

---
BALLPARK CONTACT INFORMATION
| | | | | |
| --- | --- | --- | --- | --- |
| | | | | |
| ANGELA OLIVAS | TIM HAGERTY | SARAH NOLLNER | DERICK FOX | GINA ROE-DAVIS |
| El Paso Chihuahuas | El Paso Chihuahuas | El Paso Locomotive FC | El Paso Locomotive FC | Leg Up Entertainment |
| Sr. Director, Marketing & Communications | Sr. Manager, Broadcast & Media Relations | Director, Marketing & Communications | Manager, Communications | Director, Special Events |
| Email: aolivas@ | Email: thagerty@ | Email: snollner@ | Email: dfox@ | Email: groe-davis@ |
---