Ballpark Buzz | November 10, 2020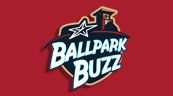 November 10, 2020

El Paso Continues to Honor Innovative Diablos
Playing in the Double-A Texas League throughout their affiliated existence, the Diablos were a unique team in one of the most unique settings in Minor League Baseball. Their city loved them. For three decades, the franchise produced scores of Major Leaguers for the Angels, Brewers and D-backs, won three league championships and enjoyed one of the game's most passionate relationships with a fan base in a time when that wasn't common in the Minors. As MiLB.com's Benjamin Hill wrote in 2019, "'Enemy' was painted atop the visitors' dugout and fans were given Kleenex to wave 'bye-bye' to departing pitchers; the Famous Chicken became a regular visitor; 10-cent hot dogs and 25-cent beer nights were common." (Tyler Maun, MiLB.com, 09/16/20)
Chihuahuas Participate in Minor League Baseball's Alter Ego Fan Contest Featuring El Paso Diablos
As vibrant and fanciful as their full-time counterparts, Minor League Baseball's alternate identities represent both MiLB's unique offering of fun and the communities they call home. These identities, often groundbreaking and wild in nature, represent the cultural, natural and economic forces which define their communities. Fans are encouraged to vote for the El Paso Diablos in Group 2 through November 13 to advance to the next round.
Vote here: atmilb.com/3lfZvAb
Decide Who Takes Home the 2020 Fan Awards
The second Locomotive season is done and dusted, and Locomotive put to rest any doubts that it is one of the premier clubs in the USL Championship. Locos fought through an unprecedented year to a 13-game unbeaten streak, ending with an incredible second appearance in the Western Conference Final to make a last impression on the league.
Since the return to play, the Locos have broken through opposition and downed rivals with stellar saves, breathtaking goals, and a level of world-class professional soccer that only Locomotive can bring to the table. We have put together a shortlist of the best Goals, Saves, Locomotive Players, and Goal Celebrations; now it's time for you, the fans, to cast your vote and decide who and what will claim the 2020 Fan Awards.
Goal of the Year: https://bit.ly/2GvtchB
Save of the Year: https://bit.ly/368pxPF
Locomotive Hosts 2020 Match Day Jersey Auction presented by Texas Tech University Health Sciences Center El Paso to support Nursing Student Scholarship Fund
Locomotive FC is hosting a jersey auction through Zoom and social media, selling player jerseys with all proceeds benefiting the Nursing Student Scholarship Fund in honor of the Year of the Nurse. Head Coach Mark Lowry and General Manager, Business Operations Andrew Forrest will host an exclusive Season Ticket Member Auction on Tuesday November 10 at 5 p.m. MT for a live auction through Zoom. The Official Locomotive social media account on Instagram, Twitter and Facebook will be posting additional auctions open to everyone in the following days from Wednesday to Friday from 11:00 a.m. MT to 2:00 p.m. MT.
Locomotive MF Bryam Rebellon and GK Logan Ketterer earn USL Championship Goal and Save of the Playoffs Nominations
Locomotive went through its second season, making it to an incredible second straight appearance in the Western Conference Final. Through its second campaign, Locomotive made spectacular goals and massive saves, leading to Bryam Rebellon and Logan Ketterer to earn Goal and Save of the Playoffs respectively. Rebellon finished third in the fan-based voting Goal of the Week for his rocketed equalizer against Phoenix Rising FC in the Conference Final. Meanwhile, Ketterer finished second in the polls with 11% of the vote for his save in extra time against Rising FC in the same game, to keep Locomotive championship dreams alive and send the game into penalties.
Cronenworth Named National League Rookie of the Year Finalist
San Diego Padres infielder Jake Cronenworth was one of three finalists for 2020 National League Rookie of the Year. While Cronenworth didn't play for the Chihuahuas, he did play at Southwest University Park in the 2019 RMHC Triple-A All-Star Game as a member of the Durham Bulls. (Anthony Castrovince, MLB.com, 11/9/2020)
Padres' Manny Machado, Fernando Tatis Jr. Win Silver Slugger Awards
Two Padres were honored Thursday as the National League's top hitters at their position in 2020, as third baseman Manny Machado and shortstop Fernando Tatis Jr. won Silver Slugger awards. It was announced this week that Machado, who tied for third in the NL with 16 home runs, will finish in the top three for the MVP award. Tatis, who was second in the NL with 17 homers, will likely finish in the top 10. (Kevin Acee, UT-San Diego, 11/5/20). The last Padre to win a Silver Slugger was Chase Headley in 2012. Hall-of-Fame outfielder Tony Gwynn won seven.
El Paso Chihuahuas and El Paso Locomotive FC Foundations Give Back During Thanksgiving Holiday
The El Paso Chihuahuas & El Paso Locomotive FC Foundations are proud to support the Great Khalid Foundation by donating to the Great Thanksgiving Giveaway during the season of giving. This project will provide 1000 meals to El Paso families in need. Here is how you can donate: CLICK HERE.
---
BALLPARK CONTACT INFORMATION
| | | | | |
| --- | --- | --- | --- | --- |
| | | | | |
| ANGELA OLIVAS | TIM HAGERTY | SARAH NOLLNER | DERICK FOX | GINA ROE-DAVIS |
| El Paso Chihuahuas | El Paso Chihuahuas | El Paso Locomotive FC | El Paso Locomotive FC | Leg Up Entertainment |
| Sr. Director, Marketing & Communications | Sr. Manager, Broadcast & Media Relations | Director, Marketing & Communications | Manager, Communications | Director, Special Events |
| Email: aolivas@ | Email: thagerty@ | Email: snollner@ | Email: dfox@ | Email: groe-davis@ |
---