Ballpark Buzz | December 8, 2020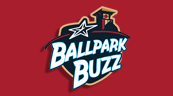 December 8, 2020

Chihuahuas Recipient of Baseball America's Triple-A Freitas Award
This is the first time the Chihuahuas have been presented the Freitas Award and marks the second time the Chihuahuas have been recognized in 2020, receiving the Golden Bobblehead in September for Best Community Event.
2020 Freitas Awards: El Paso Chihuahuas (Triple-A)
The Chihuahuas stood up, pivoting amid the onset of the Covid-19 pandemic and using a lost season to still make an impact in the El Paso community. The Chihuahuas are the recipient of Triple-A Freitas Award, which recognizes the top overall operation at each level of the minor leagues. (By Brett LoGiurato, 12/3/2020)
Former Chihuahuas Pitcher Acquired by Miami Marlins
Reliever Adam Cimber, who pitched for the El Paso Chihuahuas from 2015-2017, has been acquired by the Miami Marlins. Cimber was the first trade made by new Marlins General Manager Kim Ng. (MLB.com, 11/30/2020)
Former Chihuahuas Pitcher Acquired by Chicago Cubs
Reliever Robert Stock, who pitched for the El Paso Chihuahuas from 2018-2019, has been claimed on waivers by the Chicago Cubs. Stock has previous major league experience with the San Diego Padres and Boston Red Sox. (MassLive, 12/2/2020)
Midfielders Yuma and Nick Ross Return for Third Season
Locomotive Midfielders Yuma and Nick Ross each return for the 2021 USL Championship, entering their third season with Locos Blue. Both played integral roles in ascending Locomotive to success in its first two seasons, making back-to-back appearances in the Western Conference Final.
Send a Message to the Loco Fan in Your Life!
Now you can send a personalized message to the Locomotive fan in your life with Locograms! For a limited time, Coach Lowry and select Locomotive players will record personalized messages for you to send for any occasion whether it's the holidays, birthdays or just to say hi!
El Paso Chihuahuas & El Paso Locomotive Foundations Enter Final Week of Chico & Ozzy Holiday Giveback Presented by Helen of Troy
The El Paso Chihuahuas and El Paso Locomotive Foundations announced today a virtual toy drive – the Chico and Ozzy Holiday Giveback presented by Helen of Troy. The initiative will help raise money to purchase toys for children at Child Crisis Center of El Paso and the Lower Dyer Community Center, a proud partner of the GECU Foundation. A minimum of $5 is required for a donation. Patrons who donate will be entered to win a grand prize that includes jerseys, tickets to Chihuahuas and Locomotive games and more!
---
BALLPARK CONTACT INFORMATION
| | | | | |
| --- | --- | --- | --- | --- |
| | | | | |
| ANGELA OLIVAS | TIM HAGERTY | SARAH NOLLNER | DERICK FOX | GINA ROE-DAVIS |
| El Paso Chihuahuas | El Paso Chihuahuas | El Paso Locomotive FC | El Paso Locomotive FC | Leg Up Entertainment |
| Sr. Director, Marketing & Communications | Sr. Manager, Broadcast & Media Relations | Director, Marketing & Communications | Manager, Communications | Director, Special Events |
| Email: aolivas@ | Email: thagerty@ | Email: snollner@ | Email: dfox@ | Email: groe-davis@ |
---