Ballpark Buzz | December 15, 2020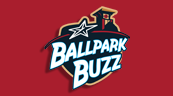 December 15, 2020

Former Chihuahuas Pitcher Named to All-MLB Second Team
San Diego Padres pitcher Dinelson Lamet received All-MLB Second Team honors on December 9. Lamet pitched for the El Paso Chihuahuas in 2016, 2017 and 2019. (MLB.com, 12/9/2020)
Midfielder Bryam Rebellon Set to Return for Third Season
Locomotive FC welcomes the return of Midfielder Bryam Rebellon for the 2021 and 2022 USL Championship seasons. The Colombia native adapted well to the needs of the team in the first years, making him a welcome return to the Locomotive roster. Rebellon joins a world class cast of returning players, including Leandro Carrijo, Eder Borrelli, Dylan Mares and Yuma, as the team looks to continue the success of the first two seasons.
El Paso Locomotive Inks Defender Niall Logue From FC Tucson
Irish Defender Niall Logue joins El Paso Locomotive as the first new signing ahead of the third campaign in the USL Championship season. Logue highlighted the back line in USL League One, as one of the best centerbacks in the league, boasting one of the highest pass completion rates. Logue brings with him experience from League of Ireland Premier Division and First Division, adding to Coach Mark Lowry's world class set of players.
El Paso Chihuahuas & El Paso Locomotive Foundations Raise more than $2000 for Chico & Ozzy Holiday Giveback Presented by Helen of Troy
Chico & Ozzy Holiday Giveback presented by Helen of Troy virtual toy drive ended on Sunday night, raising more than $2,000 to purchase toys for the Child Crisis Center & Lower Dyer Community Center, a proud partner of GECU. The two mascots delivered 100 toys to Lower Dyer on Thursday and will deliver more than 200 toys to the Child Crisis Center on Wednesday morning.
Live Nation's Berchtold Confident in Concerts Returning for Summer 2021
Live Nation President Joe Berchtold affirmed the company's belief that concerts would be back by midway through 2021 in an interview on CNBC this week. "We feel very good right now … at this point, given the vaccine news, we start to see with much greater clarity what the path to return to live is, and certainly a lot of confidence about that return to live," Berchtold told CNBC. (Dave Clark, ticketnews.com, 12/9/2020)
---
BALLPARK CONTACT INFORMATION
| | | | | |
| --- | --- | --- | --- | --- |
| | | | | |
| ANGELA OLIVAS | TIM HAGERTY | SARAH NOLLNER | DERICK FOX | GINA ROE-DAVIS |
| El Paso Chihuahuas | El Paso Chihuahuas | El Paso Locomotive FC | El Paso Locomotive FC | Leg Up Entertainment |
| Sr. Director, Marketing & Communications | Sr. Manager, Broadcast & Media Relations | Director, Marketing & Communications | Manager, Communications | Director, Special Events |
| Email: aolivas@ | Email: thagerty@ | Email: snollner@ | Email: dfox@ | Email: groe-davis@ |
---