A&A All the Way Foundation Charity Softball Game Postponed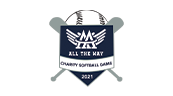 May 19, 2021
Statement from A&A All The Way Foundation
Due to scheduling conflicts, the date of the A&A All The Way Foundation Charity Softball Game has been postponed to 2022.
A little over a week ago, the Green Bay Packers announced that offseason workout dates for the team included June 4—the day of the Charity Softball Game. Aaron Jones' responsibilities to the Packers organization and his teammates must come first.
Given player schedules and the stadium schedule, we are unable to find a date in 2021 that works. We are genuinely disappointed to not be able to host the event at this time.
Those who have bought tickets will receive a full refund.
We want to thank the El Paso community for their support, and Southwest University Park and our event partners for their flexibility. Know that we can't wait to join you in 2022!
For more information, please visit our Frequently Asked Questions page: A&A Charity Softball Game — A & A All The Way (aaalltheway.org)
- From the Jones family and the A&A All The Way Foundation
FAQs
When and where will the inaugural A&A All The Way Foundation Charity Softball Game take place?
While a formal date is not currently available, the A&A All The Way Foundation Charity Softball Game will be hosted at Southwest University Park in 2022.
Why are you postponing to this new date and not sooner?

Unfortunately, between player schedules and stadium availability, there were no dates that worked in 2021.
How do I purchase tickets for the new date?

Once the 2022 date is announced, we will provide ticket purchasing information on our social media channels and website.
I cannot make the new date. How do I get a refund for my tickets?

Please contact the Southwest University Box Office at 915-533-BASE.
I am a member of the press. What is the best way to get more information on the A&A All The Way Foundation Charity Softball Game?

Please email Katie with Capture Sports Marketing at katie@capturesportsmarketing.com or call 262-696-5177.