A&A All The Way Foundation Announces Roster for 2nd Annual Charity Softball Game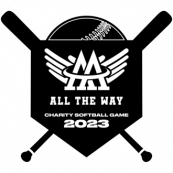 June 6, 2023
EL PASO, TX – June 1, 2023 – Green Bay Packers running back, Aaron Jones and his twin brother, Alvin Jones, Jr. announced the roster today for their A&A All The Way Foundation 2nd Annual Charity Softball Game on June 29, 2023 at Southwest University Park. The roster includes current and former teammates of Aaron and Alvin and local celebrities. Proceeds raised from the game will benefit the foundation's three focus areas: youth recreation and fitness, children's basic needs and military families.
Roster:
Aaron Jones
Alvin Jones Jr.
Shawn Abboud
Kirko Bangz
Mike Carter
Danny Cashout
Jay Ferrer
Rey Flores
Alejandro Galindo
Kayla Gomez
Tyler Goodson
Kalaii Griffiin II
Deion Hankins
Cynthia Hernandez
George Hill
Davon House
Shemar Jean-Charles
DJ Johnny Kage
Darrin Lipscomb
Lesile – Les Do Makeup
Erick Lopez
Terra Maguregui
Daniel Martinez
Nik Needham
Micah Parsons
Ricardo Pepi
Krystall Poppin
Roy Robertson-Harris
Lorenzo Sandoval Jr.
Rachel Schaeffer
Eric Stokes
Evan George Vourazeris
Dickey Williams
Jeffrey Wilson Jr.
*Teams will be drafted at a later date.
Schedule
5:30 PM – Gates open
6:30 PM – Home run derby
7:30 PM – Softball Game
"The lineup this year is looking to be a great matchup," said Alvin. "It's an honor to get the community involved while also raising money for a great cause."
Tickets are available at aaalltheway.org.
If you or your company are interested in sponsoring the event, contact Capture Sports and Entertainment at amy@capture-se.com or 262-696-5177, or Chelsirae Walker at staff@aaalltheway.org.
About A&A All The Way Foundation
The A&A All The Way Foundation looks to inspire, educate and promote unity and diversity across multiple communities impacting the lives of youth. Its primary areas of focus include recreation and fitness, children's basic needs, and military families. For more information about the foundation and the Charity Softball Game, visit www.aaalltheway.org, Facebook, Instagram and Twitter.
The A&A All the Way Foundation is a Texas nonprofit corporation operating through a fiscal sponsorship with Players Philanthropy Fund, a Maryland charitable trust recognized by IRS as a tax-exempt public charity under Section 501(c)(3) of the Internal Revenue Code (Federal Tax ID: 27-6601178, ppf.org/pp). Contributions to A&A All the Way Foundation are tax-deductible to the fullest extent of the law.