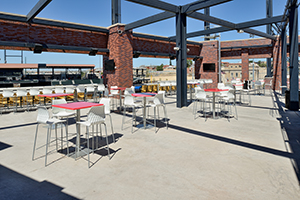 Minimum: $1,750 plus Food and Beverage*
*Fees include number of tables and chairs we have on-site. There will be an additional charge for rented chairs, tables, etc.
*All food and beverage arrangements will be handled by Ovations Food Services.
*AV capabilities is an additional charge.
*Security and staffing to be determined and are responsibility of the lessee.
*All other variable costs incurred for an event are the responsibility of the lessee.